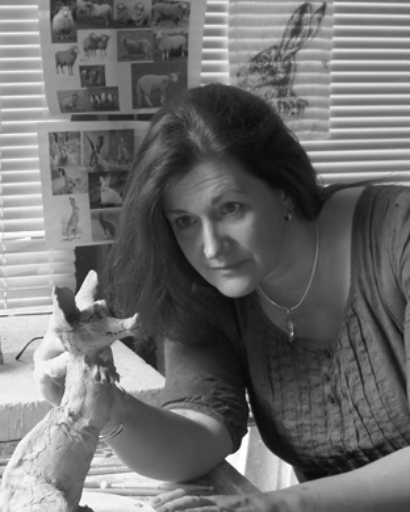 I am a designer-maker; for as long as I can remember I have derived an enormous amount of pleasure and satisfaction from the pure acts of creating and making.
For a number of years I have worked as a graphic designer, project manager and artist.
My ceramic practice has been established since graduating in 2011. Ceramics, for me is an exciting and rewarding material, one with which I am forging a lasting relationship, enhanced by my firm grounding of mixed media and graphic experience.
The inspiration for my new body of work stems from traditions of folklore and fairy stories and nursery rhymes.
Since I can remember, I have been fascinated by animal stories and how they have endured the test of time, repeated by generations. My hope is that my work in turn, will have the power to trigger associations, images and stories in the mind of the viewer